---
---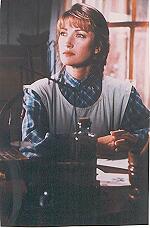 Dr. Michaela Quinn Michaela was born on Feb. 15, 1833, in Boston, MA, to Josef and Elizabeth Quinn. There she was raised with her four sisters: Mary (whose name was changed to Rebecca), Marjorie, Claudette, and Maureen. Her father had wanted a son, so when she was born he named her Michaela (nicknamed Mike). Josef Quinn was a doctor; thus spawning Michaela's passion for medicine.Michaela received her M.D. from the Women's Medical College of Pennsylvania in 1860. She practiced medicine alongside her father for seven years until his death. Mike moved to Colorado Springs when she applied for and won the position of town doctor. Upon her arrival, she moved into a boarding house owned by the town midwife, Charlotte Cooper. After a short stay, she rented a homestead from Sully for one dollar a month. Charlotte Cooper died from a snakebite and on her deathbed asked Michaela to take care of her three children: Matthew, Colleen, and Brian. Michaela befriended the enigmatic loner, Sully, and their friendship blossomed into romance. Sully and Michaela married on May 20, 1870. Michaela gave birth to their daughter Katie in May of 1871. Dr. Michaela Quinn is played by Jane Seymour.
---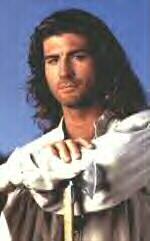 Byron Sully Byron Sully or "Sully" was born on a ship. He doesn't know the name or exactly where he was born; somewhere between England and America. His father was an English farmer before moving to New York with Sully's mother. Sully's father died of heart failure, and his mother drowned in the Hudson River when he was only ten years old. After the deaths of his parents, Sully moved west and ended up in Colorado Springs. Sully was once married to Loren's daughter, Abigail. Abigail died during childbirth along with the daughter (Hannah) she was carrying. Sully was heartbroken after the death and became somewhat of a loner, living in the wilderness with the Cheyenne. He learned their ways and became skilled with a tomahawk. Due to his strong association with the Cheyenne, he became a liáson between the Native Americans and the American soldiers. It was Michaela who coaxed Sully out of his isolation. Sully and Michaela became friends, and Sully finally allowed himself to face his fears and fall in love again. They were married on May 20, 1870 and have a daughter together — Katherine (Katie) Elizabeth Sully.
---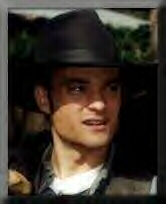 Matthew Cooper Matthew Cooper was born in 1850 to Charlotte and Ethan Cooper. After his mother's death he was reluctant to embrace Michaela as his mother or guardian. Matthew eventually grew to respect and love Michaela; however, they still have the occasional disagreement. Ingrid, a Swedish immigrant moved to Colorado Springs, and she and Matthew fell in love. They planned to marry, but their plans were shattered when Ingrid died of rabies after being bitten by Brian's pet dog "Pup". After Ingrid's death, Matthew became an emotional wreck for quite some time. Emma, one of Hank's girls, broke down the walls that Matthew had built after losing Ingrid, and he fell in love again only to lose her when she left town to become a dress maker for Gilda St. Clair. Matthew decided to enter the race for sheriff against Hank and won. As sheriff he was faced with many complicated issues such as gun control and capital punishment. Matthew, however grew tired of divided loyalties and quit his job as sheriff to join Dr. Mike and Daniel in the search for Sully. His interest in searching for ways to secure a pardon for Sully led him to his pursuit of law, and his first case was defending Marshal Elias Burch against charges of murder in 1873.
---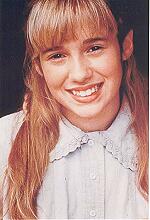 Colleen Cooper Colleen Cooper, second child of Charlotte and Ethan Cooper, was born in 1856. After her father left, and her mother died, she was placed under the care of Michaela. Colleen was devastated by the death of her mother but was kind and helpful to Michaela. They grew very close, and Colleen developed a passion for medicine through Michaela. Her interest and love for the medical field led to Michaela allowing her to help in the clinic. Colleen also finds time to act as the towns librarian. Academically inclined, and exceedingly proficient in mathematics, Colleen plans to attend college in Denver to get her M.D. Although she once had a crush on Sully, and has had some other interests, Colleen had no serious love, aside from her love of medicine. Recently however, she has been seen increasing in the company of Dr. Andrew Cook. Her feelings for Andrew grow and she falls in love with him. They get married before Colleen has to leave for medical school.
---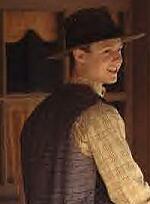 Brian Cooper Brian Cooper, the youngest of the three Cooper children, was born in 1859. He was very young when his mother, Charlotte Cooper, died of a rattlesnake bite. He welcomed Michaela warmly and was the first to refer to her as "Ma." Brian has a true love of animals, and has had two dogs, Pup, and Fifi. Pup was given to him by Sully for Christmas, and Fifi was a gift from Grandma Quinn. Pup acquired rabies, and after he bit Ingrid he had to be put down. Fifi, intended to replace Pup, ended up as a gift for Brian's first girlfriend, Sara. Brian has varied interests including the ways of the Cheyenne, painting, baseball, and writing. He has a close relationship with Loren Bray, who would like Brian to work for him. Instead, he has become a reporter for Dorothy's Gazette.
---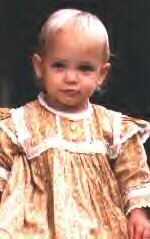 Katie Sully Katherine Elizabeth Sully (aka "Katie") was born in 1871 in the woods where her mother was treating injuries her father received while rescuing his friend, Cloud Dancing from the Army. Her father delivered her. When the couple made their way back to town with the new baby, Mayor Jake Slicker remarked that the infant doesn't have much hair, considering her parents. Cloud Dancing give Katie a "dream catcher" to hang over her bed and keep away bad dreams. Katie is christened by the Reverend Timothy Johnson and her godparents are Grace and Robert E. Katie's first birthday party is held in the meadow amid townsfolk, later that night, she says "Pa" for the first time.
---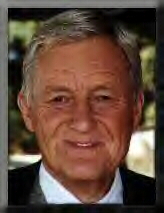 Loren Bray Loren Bray is the owner and proprietor of the town's mercantile. A surly older man, Loren lost his wife and daughter. His wife, Maude, suffered a massive coronary and passed away. His daughter, Abigail, was married to Sully (against Loren's wishes), but died during a difficult labor and the child died with her. Loren blamed Sully for the deaths and held a grudge against him. It was not until Sully saved Loren's life in a risky blood transfusion that he finally forgave him. Maude's little sister, Dorothy, came to live with him after she fled her abusive husband. Loren claims that it was really Dorothy that he was in love with, not her sister Maude. He still carries feelings for Dorothy though he is now head over heals in love with Dr. Mike's rebel sister Marjorie.
---
Olive Bray Davis
---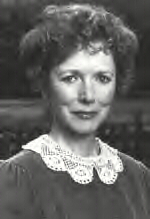 Dorothy Jennings Dorothy Jennings is the sister of Loren's late wife Maude. A feisty, middle-aged woman, she came to Colorado Springs after fleeing her abusive husband and moved in with Loren. Dorothy thought that she had murdered her former husband, but Michaela proved that he actually died of alcohol-related illnesses. Dorothy founded, and is editor of, the town's only newspaper, The Gazette. She prides herself on providing honest and fair reporting, but has upset most of the town through some of her commentary. The town was particularly upset after she wrote a tell-all "auto-biography" that included many secrets of the town. Dorothy is one of Michaela's closest friends and was co-matron of honor in Sully and Michaela's wedding. A self-proclaimed "independent woman," Dorothy has been courted by both Loren and Jake. Circumstances throw Dorothy more and more together with Sully's blood brother,Cloud Dancing, a respected Cheyenne medicine man. When Cloud Dancing agreed to allow Dorothy to write a book about him and his people, the two found themselves strongly attracted to one another.
---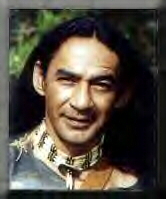 Cloud Dancing Cloud Dancing is a Cheyenne medicine man. His wife, Snow Bird, was killed on the banks of the Washita River. They had a son together, Walks On Clouds, but he was killed by the Renegade Dog soldiers. Cloud Dancing learned the ways of the Medicine Man from his father who died from whooping cough. Cloud Dancing's father came to him in a dream and told him to teach Michaela how to be a medicine woman. It took some convincing from Sully, but she eventually agreed. Cloud Dancing is Sully's best friend and was the best man at his wedding.
---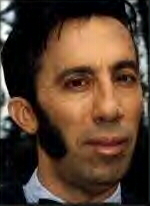 Horace Bing Horace Bing is the simple and kind telegraph clerk for the town of Colorado Springs. He came from a long line of "dowsers" (people who find water using fork-shaped sticks); however, the line must have ended with him as he could not help the town during a drought. Horace took a liking to one of Hank's "girls," Myra. He paid money just to talk with her, and the unlikely couple fell in love. Plans of a marriage were hindered by the contract that Myra had with Hank. Eventually Hank released Myra and they did marry. Horace and Myra have a little girl, named Samantha. They had a troubled and tension filled marriage which finally ended in divorce.
---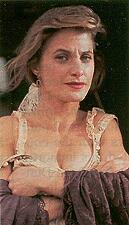 Myra
---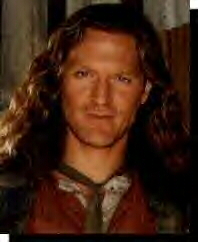 Hank Lawson Hank Lawson (born Hans Lawsenstrom) is co-owner of the Gold Nugget Saloon and Hotel. Hank also runs his brothel out of the Gold Nugget. An antagonist to most people in the town, Hank has a bad reputation; yet, when it comes down to it, he usually does the right thing. Hank was once in love with one of his "girls," Clarice, and from that love came Zack. Zack is Hank's son. He's autistic, but has an amazing talent for art. Zack moved to a boarding school in Denver after Clarice died. Clarice and Hank were never close.
---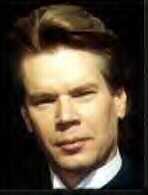 Jake Slicker
Jake Slicker, originally from Philadelphia, is Colorado Springs' barber. He was once relied upon as the doctor as well, so when Michaela came to town there was much conflict between the two as to who was the finer physician. Michaela eventually won his confidence after allowing him to extract one of her teeth (which was perfectly healthy) under his advice. Their competition did not end there; Jake would compete against Michaela again, this time for the title of mayor of Colorado Springs. Jake was illiterate until Dorothy, whom he was courting at the time, taught him to read. Jake's father, a gold prospector who had deserted the family years before, came back into Jake's life unexpectedly just before his death, leaving Jake a very large gold nugget. When Jake discovered his inheritance from his father he decided to invest in his future. He became co-owner with Hank of the local hotel / saloon, the Gold Nugget.
---
Teresa Morales
---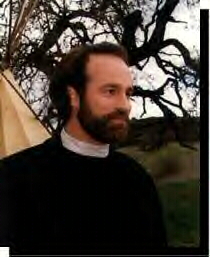 Rev. Johnson Reverend Timothy Johnson, was a gambler and a "ne'er do well" until he found God and became Colorado Springs' clergyman. Though well-liked and kind, the Reverend is somewhat wishy-washy and has gotten himself in his fair share of binds. He was once engaged to his high school sweetheart, Louise Chambers, but they never got married after discovering they disagreed on too many important issues. The Reverend even courted Michaela at one point, but after his attempts failed, he remains single. Christmas of 1872, the reverend went blind when he contracted opticneuritis. No cure has been found.
---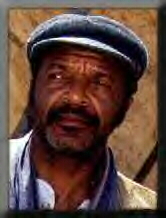 Robert E. Robert E is the blacksmith of Colorado Springs. Once a slave, his children were taken from him to face the same fate. Robert E. fell in love with Grace, the owner of the town's café, and they decided to wed. Much controversy ensued from the marital decision; finally, Reverend Johnson conducted the service in the church. Although accepted in town, Robert E. has had run-ins with the KKK. Unable to conceive, Grace and Robert E decided on adoption. They wanted to adopt Cheyenne baby, Live-In-Hopes, but it was decided that it would be better if his own people raised him. Then, after some initial hesitation, they adopted, Anthony, a sickly young orphan.
---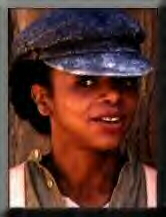 Grace Grace, originally from New Orleans, was at one time Olive's housekeeper and the two collaborated to open Grace's Café. When Olive passed away, Grace inherited her half of the café. Married to Robert E, the two tried unsuccessfully to have children. They're initial attempts at adoption were unfruitful when it was decided that this first child, Live-In-Hopes, should be returned to the Cheyenne. Reluctantly they tried a second time, and were more successful. Grace and Robert E adopted an orphan named Anthony who had an unidentifiable disease. Grace is a good friend of Michaela's and was an attendant at Sully and Michaela's wedding. Grace and Robert E. are also godparents to Michaela and Sully's daughter, Katie.
---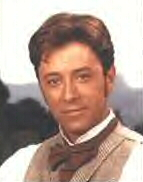 Dr. Andrew Cook Dr. Andrew Cook was brought to Colorado Springs from Boston by Michaela's Mother to help with the birth of Katie. Michaela, however, ended up giving birth in the woods with only Sully there to help. Andrew then took over Dr. Mike's practice while she adjusted to the rigors of being a new mother and a professional. In Dr. Mike's absence, Horace had an attack of gallstones and developed an infection. Andrew then performed his first solo surgery -- with Colleen's assistance. Dr. Cook agrees to accept Preston's offer to be resident physician for the health spa. Andrew seems to be quite smitten with Colleen and a romance appears to be blossoming. After Dr. Mike is shot, Andrew treats her and again he watches over her practice. Andrew finally proposes to Colleen but is torn because he does not want to stand in the way of her going to a medical collage. In the end however, love wins out and they decide not to wait but to get married right away.
---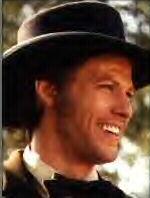 Preston A. Lodge III Preston A. Lodge III a young, handsome Bostonian came to Colorado Springs to set up a bank. At first, the town was intrigued by Preston and the money he had to loan, but he soon became a force to reckon with after they learned more about his banking procedures (not to mention that he is an accomplished boxer). He recently opened a hotel and health spa, hiring young Dr. Andrew Cook as the spa's resident physician. Preston is always competing against Jake and Hank as to whom has the best hotel.
---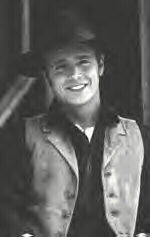 Daniel Simon Daniel Simon has been Sully's best friend since childhood. As adults, Sully went to Nevada to help Daniel start his own mining business, which made Daniel very successful. Daniel came to Colorado Springs at the secret request of Brian because the Sullys were having financial trouble.
While Sully is out of town and Preston is foreclosing on the homestead, Michaela accepts help from Daniel. Later, Sully insists that it is a loan. Daniel also gives Michaela business advice on charges and book keeping. Daniel falls in love with Michaela and Sully figures it out. Daniel and Sully then have a falling out. They manage to mend their friendship however, and Daniel leaves on the train. He soon returns to Colorado Springs when he learns that Sully is missing. Daniel joins Michaela and Robert E. in their search for the missing Sully.
Copyright © 1992-2004 CBS Entertainment Productions and The Sullivan
Hozzászólások
Hozzászólások megtekintése